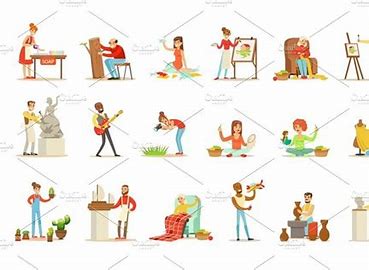 Beauty and art have been forgotten, but men can use this to build the kingdom of God. Art has a number of mediums. Whether it is woodworking or music, the idea is the same. Art is the habit of making things external to use well. What does that have to do with the kingdom of God? Not only is art closely connected to the biblical idea of wisdom, but it also can glorify God. God constructed the world using His wisdom. We are wise if we can construct things well. Classically, art has also been used to depict good things in a beautiful way in which the objects can be admired and desired. This would ultimately lead to admiring and desiring the good things of the Lord.
One could do woodworking and creating a beautiful object reflecting the goodness of God; one could also serve a family by making them furniture. Glassblowing and forging could be used in a similar fashion. Painting, sculpting, and drawing all could enhance the beauty of the world God gave us. As humans, we want to admire creation and mimic God's nature by creating beautiful things ourselves.
Architecture is a route that not many take, but the fact of the matter is that architecture is important to God. He gave specific instructions in the Old Testament. Additionally, churches are designed to reflect God - for example, the floor plan in many churches is in the shape of a cross. Design a building, or part of your home, to reflect God.
Finally, music is an art that could be a signpost for the Lord. This could be from signing your music to God to writing hymns to creating beautiful music that explore the laws that God intricately set in place. It may not seem intuitive to build the kingdom of God through the methods listed, but it is effective. Christians must make Christianity desirable.